July 12, 2013
Well, this is exciting! We have another sponsor for the party!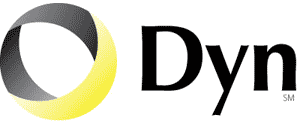 Dyn, which may be known to some of you from the service that made them famous, DynDNS, is picking up the appetizers for us at the SysAdmin Appreciation Day party! That's very cool of them, so thank you very much! I've got another sponsor in line that will allow us to have more guests, too, but it isn't ready to be revealed yet. Nevertheless, I'm throwing caution to the wind and inviting 25 more people!
EDIT: It's Akamai! Akamai (the Content Delivery Network company) is sponsoring the event, as well! This makes it possible for a total of 75 tickets. Awesome! Thank you Akamai!
If you're a sysadmin in Boston, then you need to sign up and come!
Other Events:

The Columbus, Ohio chapter of LOPSA is throwing a party as well! They've got Fast Switch sponsoring their event which will take place at The Three Legged Mare. Well done, you guys!
OpenDNS always goes all out for SysAdmin Appreciation Day, and this is no different. They've got the SysAdmin of the Year award contest, which you should definitely check out. Spiceworks has added a SysAdmin Day section to their community to discuss the holiday, and SolarWinds has a meme contest happening.
So much stuff!!!
If you are throwing a party and I didn't list it, email me to let me know and I'll include it. Go out and enjoy yourself and hang out with your fellow sysadmins. You don't need fancy sponsors or party favors - just hanging out and relaxing is enough! But organize a meetup in your town today!